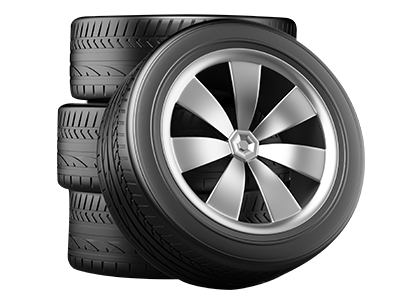 Tire Rotation Service in Lithonia
Nalley Hyundai wants to help our customers get the best deal on their next auto service. We regularly offer discounts and incentives on our tire rotation service, so check out our website before you schedule your next appointment.
Customer Reviews

Tire rotation is extremely inexpensive, and for just a few dollars more you can get your tires rotated each time you get an oil change. It's important to rotate your tires regularly to improve tread life, get better vehicle performance and increase your gas mileage. When you don't rotate your tires, you may begin to experience uneven wear on the treads. This can result in additional engine stress and cause other components to have to work harder. A car with uneven tread can also take longer to stop, and it is less safe to drive.
Trust our experts to rotate your tires for an improved overall operation. You'll get a smoother ride, and rotating your tires regularly can also help to prevent vibration issues in the steering wheel and seat. Vehicles that get regular service will also have an enhanced drive-train, and you can be confident in the fact that your vehicles tires are in a safe condition for driving around town. Rotating your tires regularly helps you save money, and it can prevent your vehicle from getting out of alignment and pulling to one side.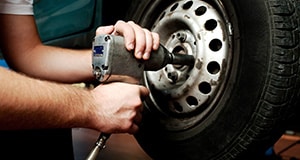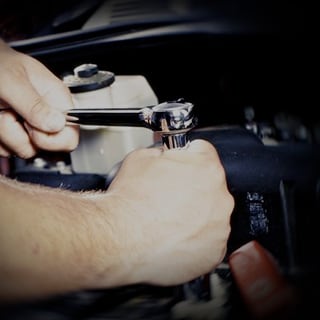 Nalley Hyundai
7909 Mall Parkway, Lithonia, GA 30038
Serving
Atlanta

,

Conyers

,

Stone Mountain

,

Stonecrest

,

Snellville

Our service center places a high value on customer service and satisfaction. This is why we hire only certified mechanics to work on your vehicle. Our technicians are able to work on all makes and models of vehicles, and we regularly perform tire rotation services in our service center. Come down to see us and find out if you need to get your tires rotated. We can answer all of your questions, and we are here to help you make the best decisions about your cars maintenance schedule.
Tire Rotation Service
If you do need to replace any components, we use only original equipment manufacturer (OEM) recommended tires and parts. This is done to preserve the original condition of your vehicle as much as possible. We want you to enjoy several years with your car. When it comes time for a trade-in or sale, you can command a greater price for your vehicle if you conducted all repairs using original parts. Aftermarket parts are of varying quality.