Please wait while the page loads...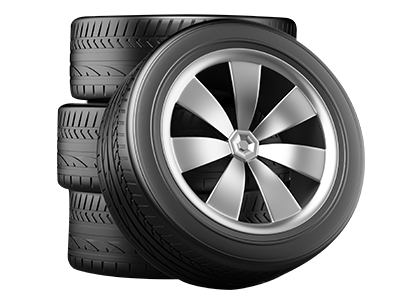 Tire Alignment Service in Lithonia
Before you get your next alignment, visit our website to check for the latest deals and promotions. Nalley Hyundai regularly offers incentives and offers to help you save money.
Customer Reviews

Tire alignment service is important to prolong the life of your vehicle. When you have a properly aligned vehicle, you will experience better stopping power, increased fuel efficiency and better overall performance. Alignments should occur every 20,000 to 30,000 miles, but if you drive on a lot of rough terrain it may be necessary to complete an alignment sooner. If you notice additional vibration at high speeds, problems with grip or pulling to the side, you should consider getting an alignment. A proper alignment can improve the safety and security of you and your passengers.

When your vehicle doesn't have properly aligned tires, you can suffer from impaired engine performance. This is because poorly aligned tires put extra strain on the engine. This is one of the reasons why you'll experience decreased gas mileage. Poorly aligned tires can also cause your tires to wear unevenly. This is an easily correctable problem if caught soon enough, and it can drastically improve the life of your tires. Getting your tires aligned on schedule helps you to save money and time.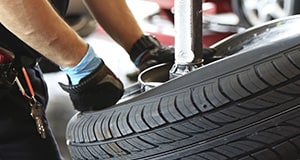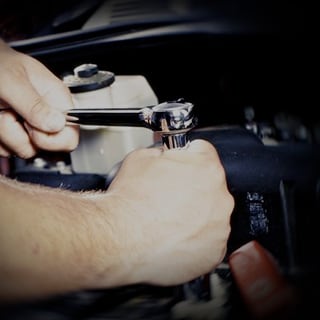 Nalley Hyundai
7909 Mall Parkway, Lithonia, GA 30038
Serving
Atlanta

,

Conyers

,

Stone Mountain

,

Stonecrest

,

Snellville

Our service technicians are all certified experts who know how to work on every make and model of Hyundai. When you bring your car in for service, you can rest assured that our state-of-the-art service center is capable and ready to serve you properly. We place a high value on customer satisfaction, and we perform tire alignments on a regular basis. We want to be your preferred service provider, and we are ready to help you with all your car-related needs.
Tire Alignment Service
In some cases, the tires have been worn so unevenly that an alignment won't improve the function of your vehicle. When this happens, we choose to use only original equipment manufacturer (OEM) recommended tires and parts. This helps us to maintain a high level of quality, and we're able to choose tires that fit your specific vehicle. Choosing aftermarket tires leaves you open to problems with performance, and you might not get the same kind of warranty. The tires are an important part of any vehicle, and poor tires can create an extremely rough ride.